A Visit to the Surreal Part of Houston
One might not think of Houston, Texas as a quirky city, in fact, at first blush, it may seem like a pretty unremarkable place. However, if you peal back the layers you will find that Houston is teeming with weird places where surreal experiences seep into reality.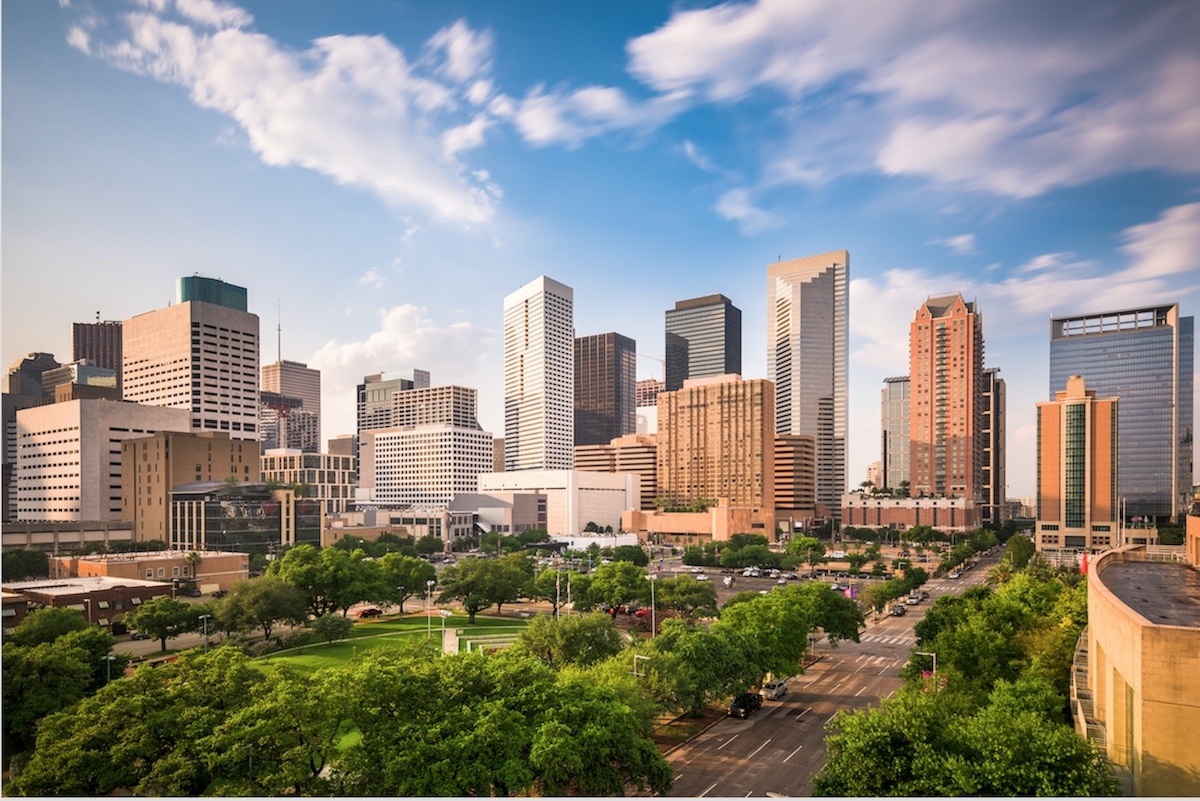 In this post, we´ll explore some of Houston's weirdest places to visit. But first a bit of advice…some of the places we're going so share are just plain weird and their attractiveness is based on how surreal they are, so you may need to leave your no-nonsense attitude at home, because we're going to explore the nonsense parts of Houston!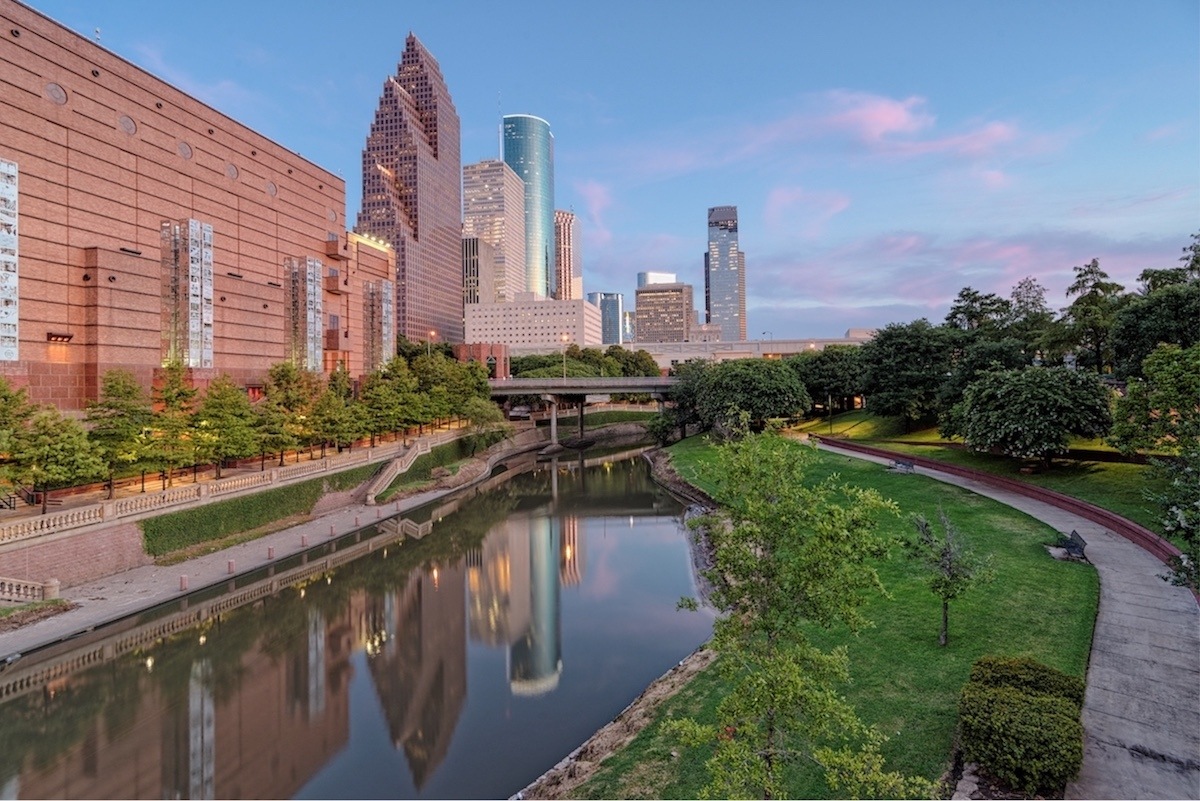 Houston is a big city, as a matter of fact, it's the 4th largest in the country, just ahead of Phoenix. The best way to get around this metropolis is by renting a car. Ensure you get to the places you want to see in Houston without getting lost using public transit. Sites such as Viajemos.coms offer many great rental options, from the tight-budgeted, to mid-sized to vans and SUV's.
Without further ado, let's get into Houston's weird side.
The Buffalo Bayou Cistern Park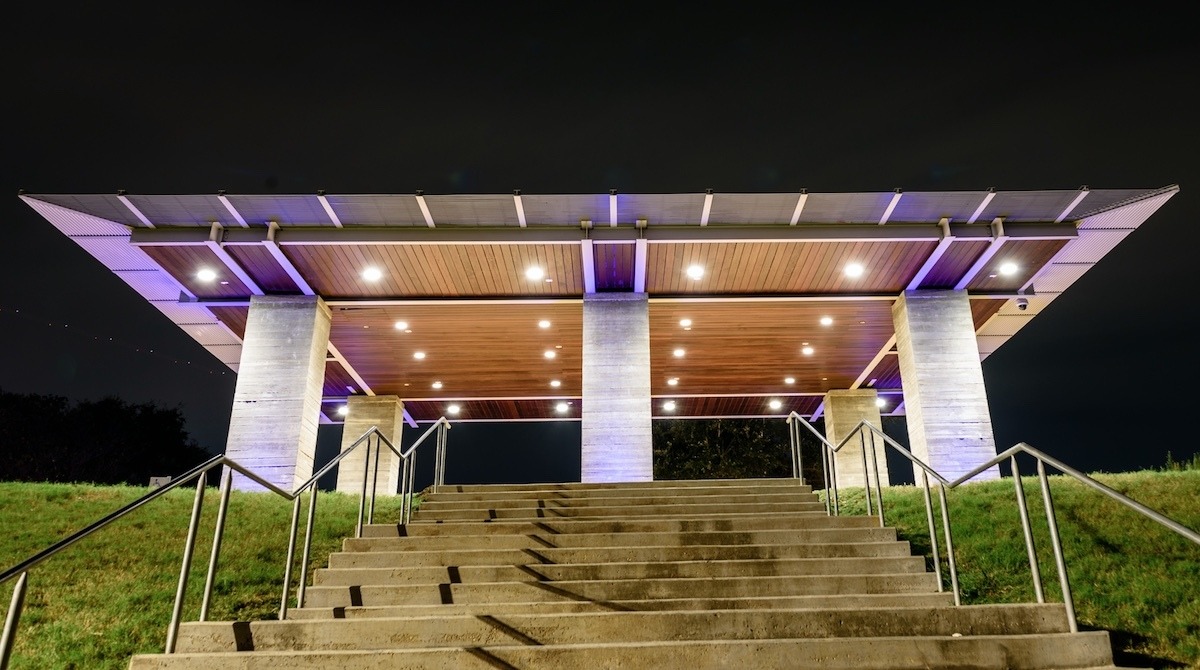 When I tell you about a park in Houston what kind of scenery do you imagine? A couple of benches under some shade-giving trees? A pond with ducks furiously eating breadcrumbs perhaps? …how about a passage into the underworld… is that part of your typical park scenery? Because in the Buffalo Bayou Cistern Park you can find something that would seem to be the passage into a secret underground Houston.
"The Cistern" as it's called, was built in 1927 as a water reservoir and served as such for decades until irreparable damage finally made it obsolete, this ruin was given new life as a subterranean public space and now serves as a surreal-looking attraction in the park. The Cistern features an eerie subterranean ambiance with huge concrete pillars and a small pool of reflective water at the bottom. The place offers the eeriest kind of peace and it truly looks like an entry to an underground city not meant for human eyes.
The attraction itself can be found in 105 Sabine St, not far away from the park's parking lot.
The attraction is open on Thursdays and Fridays from 3:00 pm to 6:30
The tickets are $2 per person but reservations might be required as this eerie place is unexpectedly popular among visitors.

Big Bubble
Imagine you're walking in a common bridge in Houston and out of nowhere you spot a big red button, it has no signs whatsoever and there is no clear indication of what might happen if you press it. It might be a switch for the entire city and pushing it might turn off Houston's electric grid! Or who knows, pushing the button might release an ancient evil from bellow the Buffalo Bayou river under the bridge.
Curiosity overwhelms you and you finally press the button. At first, nothing happens but then the river stirs and bubbles. Oh no! It seems the latter option has happened! But don't worry, in reality, what's happening is that you're helping the river stay clean and free of ancient evils as far as we know anyway. "Big Bubble" as Houstonians have come to call it, is an ecological art installation that helps the river not getting stagnant. You see, Buffalo Bayou is a very slow-moving river and this type of river tends to get stagnant and ego disgusting, by pushing the bottom you're oxygenating the river via bubbles and making Houston a better place.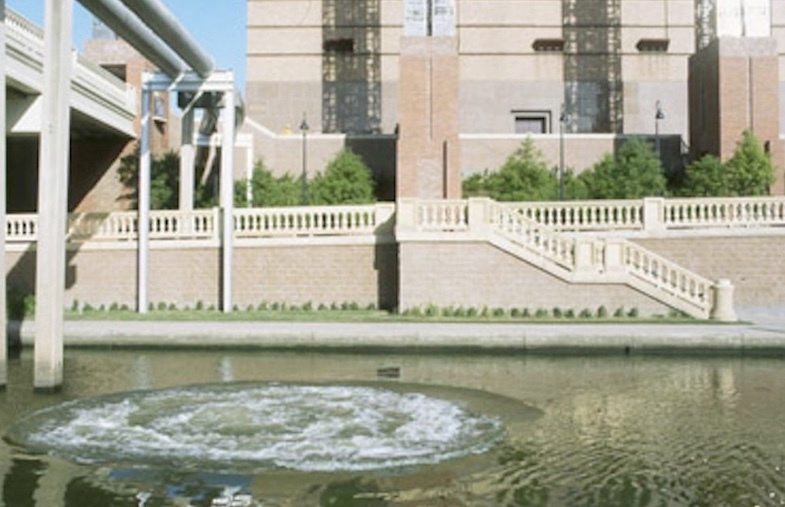 This is the kind of place is where urban legends are born, you just can imagine a group of school kids making wild histories about what that strange red button does. Now this place is very easy to miss. To find it you must go to the Preston Street bridge and search carefully. The button is at one of the red-brick structures on the pedestrian sections of the bridge. If you need parking, don't worry, close by you can find cheap garages where you can park your car.
Art Car Museum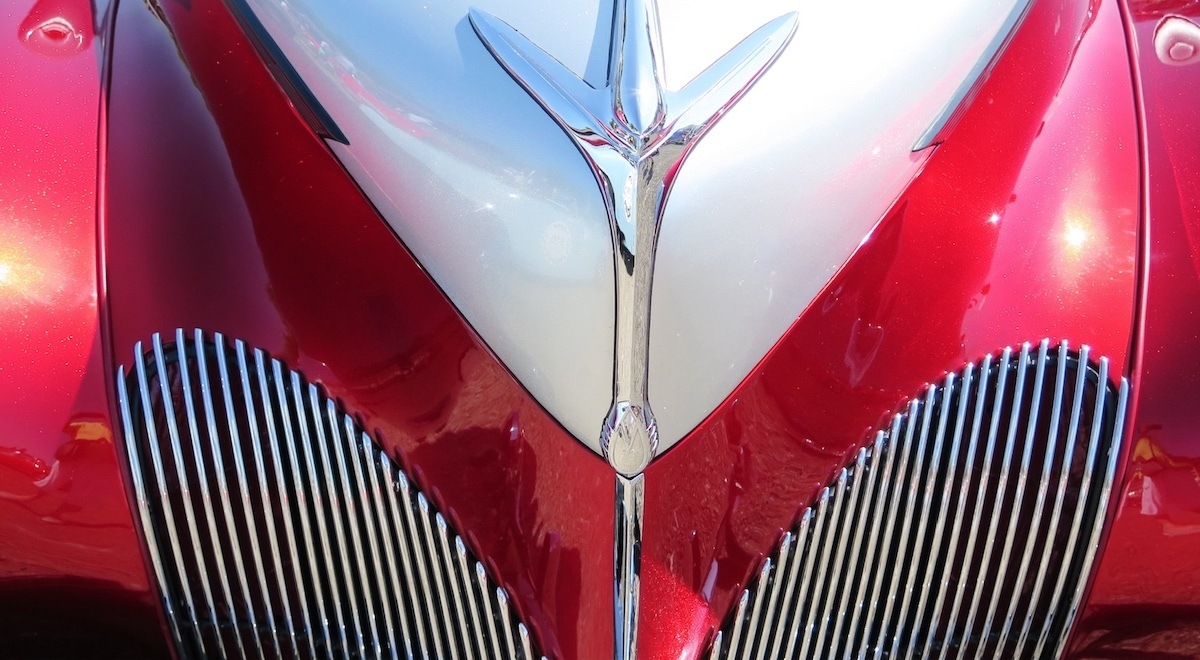 Weirdness is a state of mind, you can go to weird places but sometimes weirdness can come to you, especially if weirdness is mounted on four, or more wheels. I´m talking about weird cars and if you like those you´ll like the next stop on our tour through surreal Houston: The Art Car Museum. Here you can find some of the most bizarre vehicles. Vehicles that look like a giant cockroach, cars completely covered by jewelry and even a car that looks as if it was being pushed by a terrifying giant bunny, here you can all of that and more.
The museum organizes a parade of weird cars each year during April, so if you can you should definitely come see these mechanized monstrosities going around, but if your April is too busy you can always come see them at the museum at 140 Heights Blvd. Admission is free, but it's closed on Mondays and Thursdays. If you're coming with a larger group you should call in advice.
88 Boiling Crawfish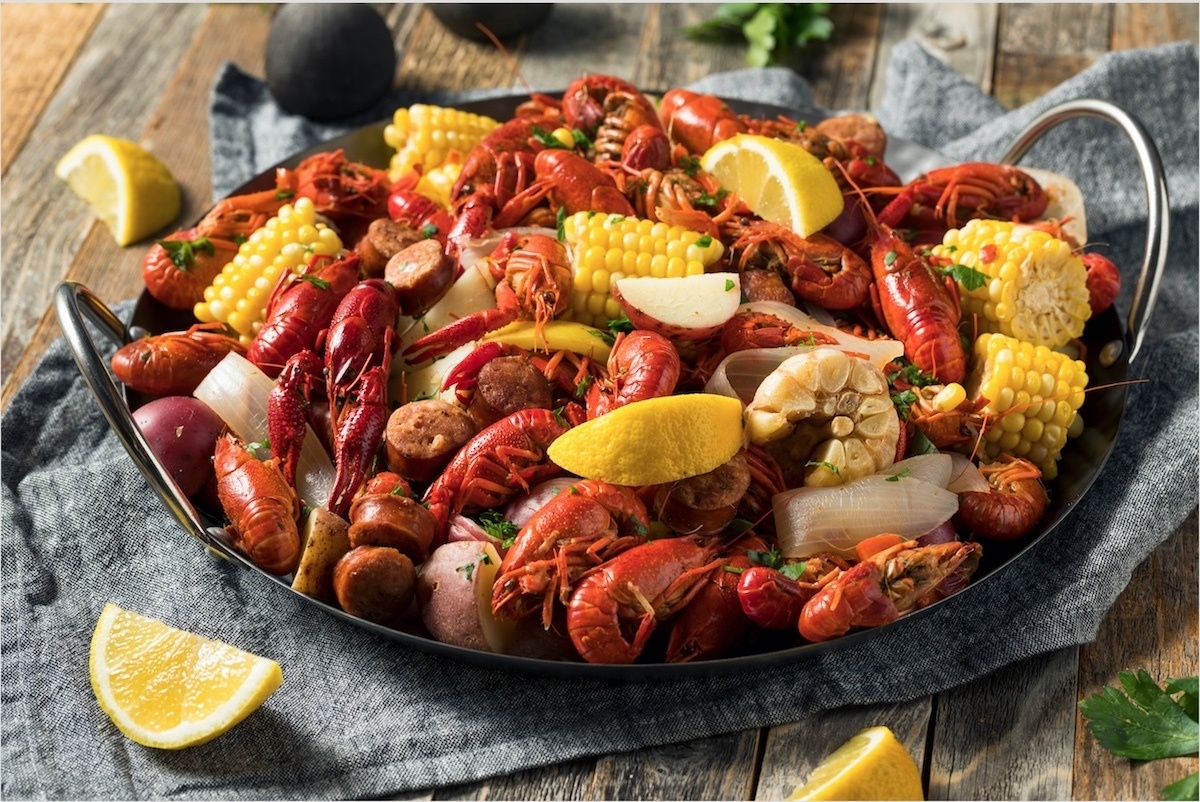 We´ve seen the unusual, we´ve seen the quirky, and the plain weird that Houston has to offer, and by now I think you might be hungry so… how about something a little bit more familiar? With a peculiar twist of course.
For long a time crawfish has been a staple of the local cuisine, and if you're going to taste this local delicacy, why not doing so with a different twist? 88 Boiling Crawfish is a restaurant that combines the classic Cajun crawfish with Asian flavors, offering allegedly one of the best places for experiencing this dish in Houston. Customers report their prices to be very accessible and their special sauce to be one of the best. So, if you get hungry after all that weirdness you should definitely come to eat here. You can find it at 1910 Wilcrest Dr.
And don't think that that's all the weirdness that Houston has to offer, but I´m afraid you must discover the other things by yourself, that's half the fun of exploring a city, and again remember that renting a car in Houston can be a great option for exploring the city. So, what are you waiting for? Explore that surreal part of Houston and send us a postal from nonsense city!